Kalakari Jewels is a brand that works into Oxidized Jewellery and Gem Stones. With a ton of experience into Oxidized Jewellery, Kalakari gives his clients an option to customize their products and use the color of stones and design that they would wish to purchase and the price is then calculated upon the stones and designs the client choose.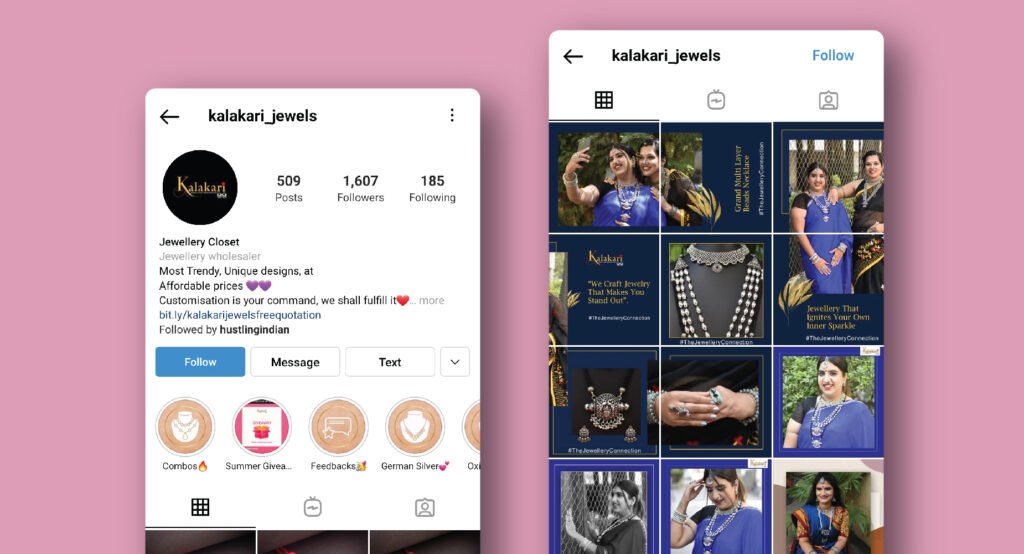 How the idea Stuck our Client
Working directly with the Manufacturers, client knew that she had a great scope of improvement as at that time the client base she had was very small and not at all sufficient looking at the quality of products she provided. This is where she stared to think about taking the business online and growing it through social media to get her products all across India. 
How did the Client find Liftup?
Client was very skeptical about her work and wanted a team that would understand her needs and design posters accordingly. After rejecting some agencies, client approached us via Instagram and asked us for a demo before we actually started. 
Client wanted her customers to be the models of the brand as they actually knew the value of the product and had real happiness on their face while wearing the product which is why everything looked natural. Client also wanted to make her brand stand out of the crowd so that people can see the difference between Kalakari Jewels and other Oxidized Jewellery brands. 
After approving the demo content provided by the designers at Liftup, client was very satisfied with the work and wanted to start immediately. First we started with the Product Photography as that was the most important part of the social media campaign. 
Once we were ready with the Photos, we planned initial campaigns and created posters accordingly. Along with posting, we also focused on paid advertisement to grow their social media page and make people aware about such a unique concept about Jewellery Customization.  
After some initial campaigns and successful giveaways, client finally started getting leads from all over India. The social media page was growing smoothly and client was happy with the efforts we had put in planning and designing the social media strategy. 
Got an Amazing Idea in Mind for your next Project? 
Email us at hello@liftup.tech and get your FREE CONSULTATION today!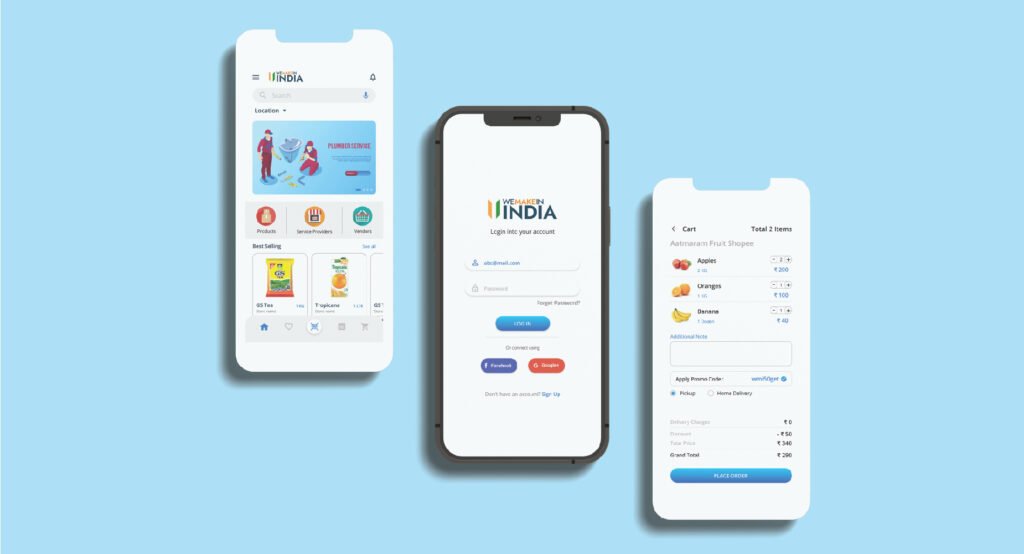 An app that connects the customers directly to the sellers, service providers and vendors for all your daily needs.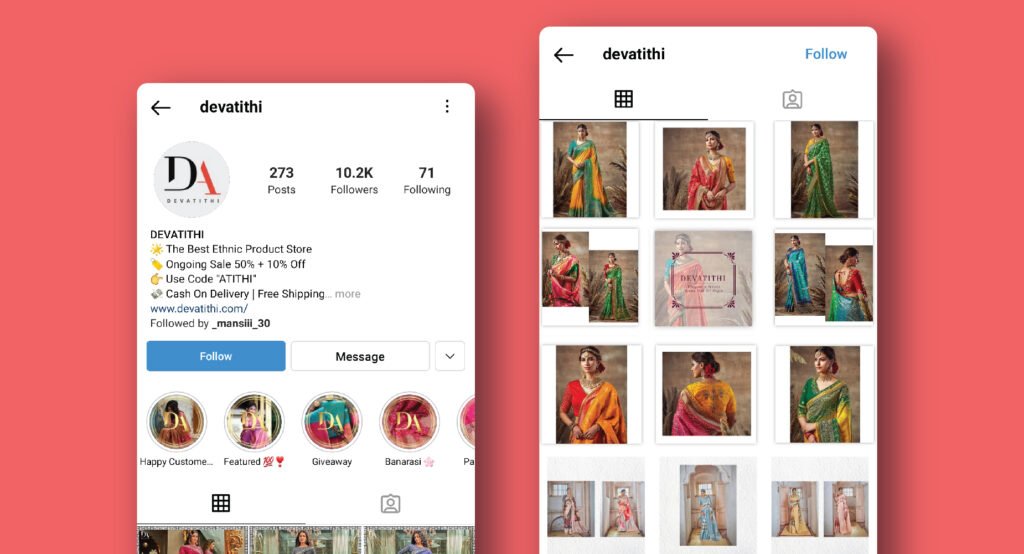 Devatithi is a brand that sells traditional and office wear sarees and Kurtis with the best quality and lowest rates in and outside India.